Tiffany Trauernicht
October 29, 2019 | News
Featured Members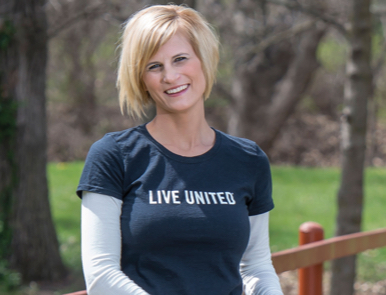 Tiffany Trauernicht began her relationship with MembersOwn as an employee, back when they were Southeast Nebraska Federal Credit Union. MembersOwn remains her family's primary financial institution today, where they have savings and checking accounts, business checking and savings, credit cards and loans.
"Everyone I've recommended to MembersOwn has been very happy," Tiffany says. "Great people, great products, great service—MembersOwn just has it all. And they care about their community, which is wonderful to see."
As a Featured Member, Tiffany selected Gage County United Way to benefit from MembersOwn's $500 donation. "Choosing a charity was a hard decision, but in the end I realized just how much was needed right here in Gage County."
Gage County United Way seeks to advance the common good by addressing the causes of the community's underlying issues. By creating long-lasting changes, they hope to create brighter futures for the residents of Gage County.
"Our community is so important and keeping it beautiful and growing for the next generation is a strong belief of mine," Tiffany says. "Gage County United Way is a great help with this mission."
Upon hearing of her selection as a Featured Member, Tiffany was delighted to have a chance to further support her community. "It's all about the members at MembersOwn and they prove it with the Featured Member program," Tiffany says. "Honestly, if there were more credit unions like MembersOwn, it would be a better world."