Colby Gauff
October 29, 2019 | News
Featured Members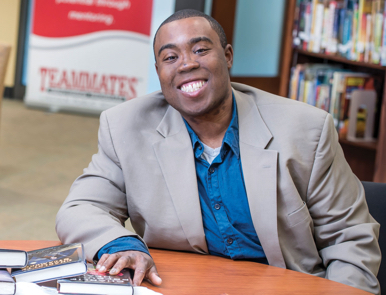 Colby Gauff knows the value of friends who stand by you. Colby has been a MembersOwn Credit Union member for 10 years. He has his savings account with MembersOwn and recently added an auto loan—something he hadn't anticipated.
"My last car had an engine malfunction and I needed to replace it fast," Colby says. "No one would give me a loan without collateral, but MembersOwn gave me what I needed, and at a low interest rate too."
That's not the first time the membership experience has paid off for Colby. Some time ago, he says, "I had just deposited my paycheck and needed to use some of the money ASAP. Cathy Blair helped get me the money without having to wait a few days for it to process."
Colby appreciates the friendly relationships he finds at MembersOwn. "When I come in, they know me by name," he says. "I can have as much fun as possible with the people at MembersOwn, but they're still professional at the same time. It's very comfortable. You make connections that you can't find at other banks or many other businesses around." And, he adds, "You get great savings rates compared to others."
Colby values loyal friendships in his personal life as well. That's why he has selected the TeamMates Mentoring Program as his charity. "I was mentored from 8th grade through my sophomore year," Colby explains. "Herald Clark, my mentor, had a huge impact on my life. My dad wasn't around much and Herald was a father figure to me. He was professionally very successful and gave me a vision to be successful."
Colby says he doesn't know where he'd be today without that support during critical moments in his life. And he knows—you stick with those who have stood by you.