News for You
Join us at a MembersOwn lobby starting May 19
April 28, 2021 | News
Announcements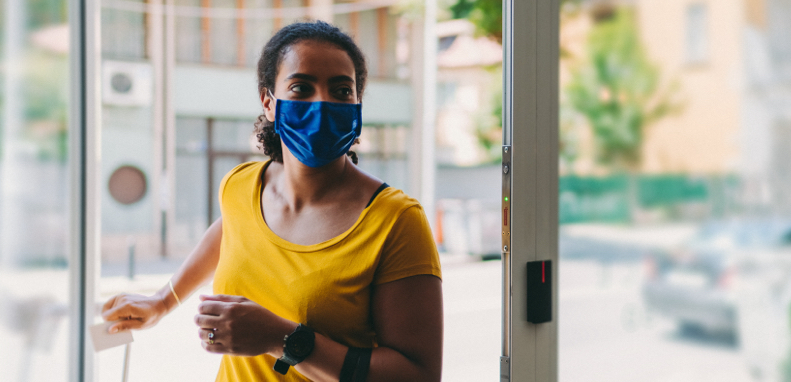 We're so excited to see you in our branches! Here's a few things you should know as we get ready…
Second Quarter 2021 Newsletter
March 31, 2021 | News
Newsletters

See what's happening at MembersOwn in our News for You Second Quarter 2021 Newsletter!
Register for the 2020 MembersOwn Virtual Annual Meeting
March 31, 2021 | News
Announcements, Events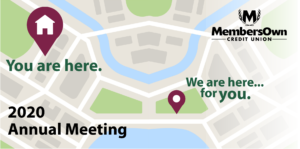 Join us for the 2020 MembersOwn Credit Union Annual Meeting! Our meeting will be held virtually Tuesday, April 27th at 6:30 pm on Zoom.
Please register in advance or at the meeting start time to record your attendance. We'll review our 2020 Annual Report and hear from Credit Union leadership. Each attendee will receive a gift in the mail from MembersOwn as a thank you for attending, and we'll select one lucky individual to win a pair of Apple AirPods!
To read the annual report ahead of time, click here.
Debit Card Fraud Education
March 9, 2021 | News
Announcements
During this busy time of year we want to remind everyone how stolen cardholder information is used to commit fraud. We have included tips below that you can follow to help keep your information safe — even when dealing with us or with someone you think is from MembersOwn Credit Union.
Managing Your Student Loan Debt During the COVID-19 Pandemic
February 17, 2021 | News
Announcements
Last month, the Biden administration announced that coronavirus pandemic relief originally enacted under the CARES Act in March 2020 will be extended, giving most federal student loan borrowers additional bill-paying breathing room through Sept. 30, 2021.
Gift It Forward Contest
January 31, 2021 | News
Special Offers
Free Webinar Series – Keeping Score: How Credit Scores Affect Your Everyday Life
January 29, 2021 | News
Events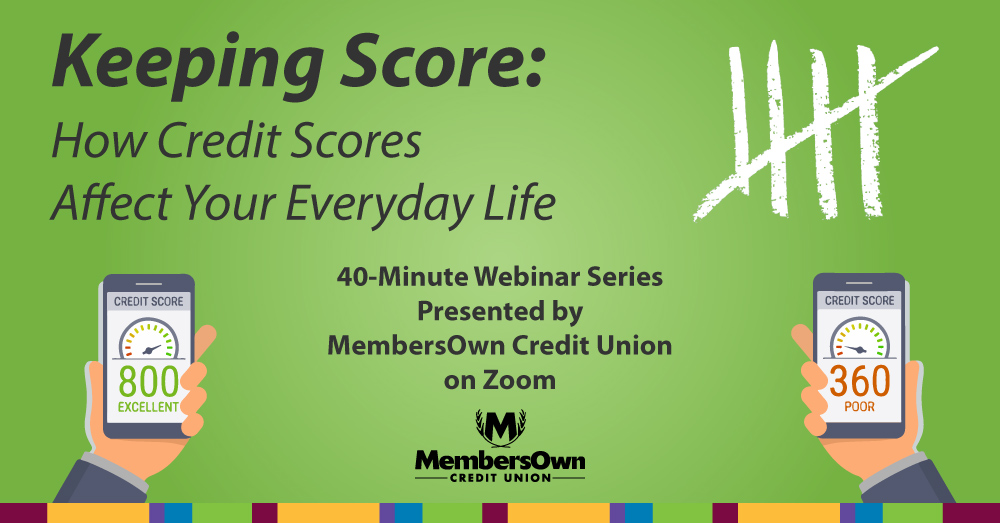 Check out our free webinar series about credit, credit scores, and how they affect your everyday life.