Ashley McWilliams
October 29, 2019 | News
Featured Members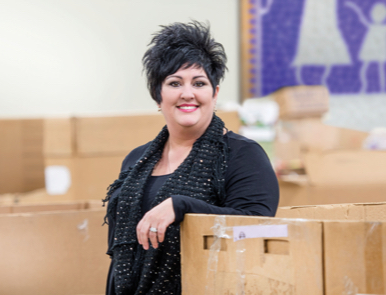 Ashley McWilliams was a member of Ameritas Employees Credit Union for 15 years and is now proud to be a part of MembersOwn, where she has a checking account, savings account and personal loan.
"I've seen plenty of mergers before and this one was seamless," Ashley says. "MembersOwn has answered all of my questions quickly and personally. And I love the Featured Member promotion, there's a wonderful human aspect to it. MembersOwn really went out of their way to be small-town proud."
As a Featured Member, Ashley chose the Center for People in Need as her charity of choice to benefit from MembersOwn's donation. "They provide healthcare, insurance, food, housing, new skill sets, you name it. I'm overwhelmed by all the good things happening here."
The Center for People in Need helps low-income, high-needs families by providing free goods, services and opportunities for learning skilled trades. They give assistance for today, so tomorrow those they help can move out of poverty and into economic self-sufficiency.
"After the economy crashed a few years back, lots of people found themselves in a position they'd never been in before," Ashley says. "The Center for People in Need has helped many of them get on the path to financial recovery."
Ashley hopes by sharing the story of the Center for People in Need that the community will band together and help support this unique charity. "They're a cornerstone in our community, but few people know they exist. It touches my heart that MembersOwn made this fundraising and awareness effort possible."