Buy Local, Spend Local
January 16, 2023 | News
Announcements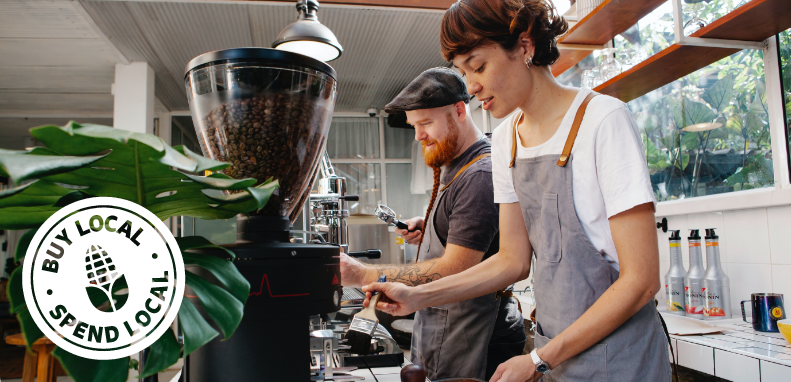 Small businesses are the backbone of our communities – and now, more than ever, they need our support.
We're rolling out a new program that makes backing your favorite local business as easy as paying for your purchase with your MembersOwn debit or credit card.
Simply use your card at a designated Buy Local, Spend Local business around town, and you could  have the chance to have your purchase reimbursed up to $25 by MembersOwn!
Look for the Buy Local, Spend Local sticker in your favorite shop's window or storefront, and we'll take care of the rest.
MembersOwn is committed to serving and improving our local communities. Join us by spending your money locally.