Brandon Donovan
October 29, 2019 | News
Featured Members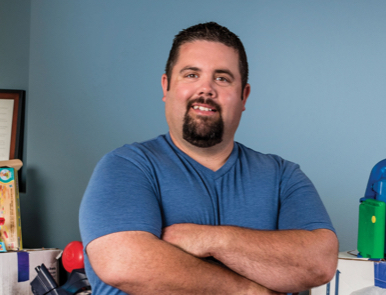 Since 1997, Brandon Donovan has been a member of MembersOwn Credit Union. He, his wife and young daughter all enjoy banking and saving here.
Brandon says, "The thing I like about MembersOwn is the friendly staff." He thinks the people here are "awesome" and especially likes how they always make a point to greet you by name.
He and his wife have found that MembersOwn provides a great fit to their banking needs. They have multiple Checking and Savings Accounts and an auto loan too. Even Brandon's five-year old daughter has a Savings Account, because it's never too early to start saving.
As a Featured Member, Brandon has selected Mom's Food Pantry as his charity of choice to benefit from MembersOwn donation. Mom's Food Pantry provides food items and other much-needed household essentials to people who have fallen on hard times.
Mom's Food Pantry was founded by Brandon's friend and neighbor, Lillie Chambers. She runs the pantry out of her home in Bennett, Nebraska. He and Lillie agree, "As a society, it is really important that we always look out for and help one another."
Having a sense of belonging and community are important to Brandon. He says, "That small town feel is what makes MembersOwn second to none."