Amy Hanshaw
October 29, 2019 | News
Featured Members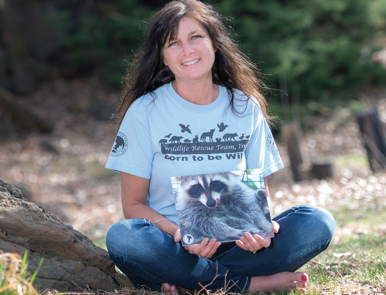 Featured Member Amy Hanshaw of Beatrice has been a MembersOwn Credit Union member since 2007. It hasn't taken long to discover the many ways that MembersOwn can help a young family like Amy's.
She says, "We have both our checking and savings accounts here, plus a vehicle loan and our mortgage." But Amy says that what impresses her most is the personal feeling that comes with membership. "What I like best is that everyone is always very friendly and willing to help."
Amy experienced that personal service firsthand during the mortgage process. "When we wanted to move our mortgage from another bank, our MembersOwn Financial Services Officer helped us get it done," Amy recalls. "She made everything move so smoothly!"
With a growing family and changing needs, MembersOwn will be there for Amy. "My kids also have their checking accounts here," she says, "and they will have their savings accounts here too."
As a Featured Member, Amy has selected Wildlife Rescue Team as her charity of choice to benefit from MembersOwn donation. Wildlife Rescue Team is a non-profit, volunteer-based organization dedicated to raising and rehabilitating injured wildlife in Nebraska until they are self-sufficient and can be released back into the wild.
"I picked Wildlife Rescue because I have been volunteering there since 2009, when I found an orphaned baby raccoon and didn't know what to do with her," explains Amy. " I contacted Wildlife Rescue and ended up becoming a member."
Amy points out that Wildlife Rescue is totally dependent on private donations, membership fees, and donations of supplies and services. "I'm a huge animal lover," she says, "so this is something I truly enjoy doing."